Our Team
Highly experienced team of entrepreneurs & professionals across the globe, with deep understanding of markets & industries
Rajive Gupta
Head – Documents Team | London, UK & Delhi, India
A Chartered Accountant (FCA) from Price Waterhouse and an ex-banker from Banque Nationale de Paris (BNP), Rajive co-founded Prosight Consultants in 2010. He has over 30 years of experience in several industries including banking, real estate, retail, investment banking advisory, offshore business processes and M&A advisory.
Rajive is an alumnus of Shri Ram College of Commerce, New Delhi and Modern School Barakhamba Road, New Delhi. He is also a hobby pilot for Hot Air Balloons with a UK PPL.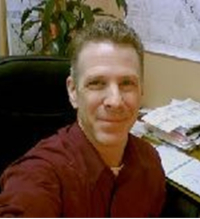 Michael Hunter
IM Analyst | Vancouver, Canada
Michael been a successful serial entrepreneur, and took his last venture to stock listing. At Prosight, he heads our team of analysts who help clients prepare, refine and validate their IM documents.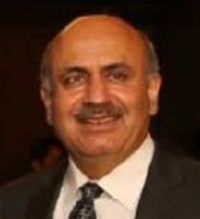 Sundeep Chopra
Financial Analyst | Delhi, India
Sundeep is a chartered accountant with over 33 years of experience as a Finance & Strategy professional. He has many years of global experience in healthcare and consumer space in the Middle-East and Asia.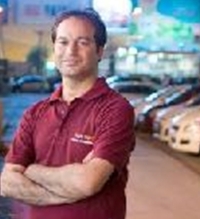 Amit Grover
Financial Analyst | Delhi, India
Amit was founding member of the Mumbai Angel Network and a serial entrepreneur. He founded a training venture which was acquired by a global player, and his last venture was acquired by a Nasdaq listed firm. Alumni of the premier education institutes in India.
Sanjeev Malhotra
Head, Investor Search | Vancouver, Canada
Sanjeev has over 20 years of deal making experience, across sectors & international markets. He founded Prosight in 1997 and heads Prosight's investor search team. He has a first degree in Technology Engineering and a Postgraduate Diploma in Business Management. Sanjeev heads in the Investor Search team at Prosight. Our investor network spans across more than key 15 geographies globally, and comprises of key global industry players across 8 industry sectors
Richard Novek
Principal Deal Strategist | Victoria, Canada
Richard is a serial entrepreneur with strong exposure with strong exposure to North American and Asian markets in the education and hospitality space Richard has 15 years experience in educational institution management, has managed budgets in excess of $25M & helped build Canada's largest Language School. Richard heads and works closely with Prosight's network of Deal Strategists, ensuring that every mandate is handled by the best suited person with industry understanding.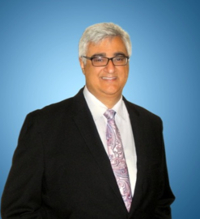 Vinod Himatsinghani
Head–USA | Texas, USA
20+ years in Business Leadership assisting Global System Integrators, Startups and Software Product companies strategize, execute, and grow profitably. A serial entrepreneur, he has invested in multiple startups. Vinod has been an Advisor to Tech Singapore Associates for the Healthcare track, and has been a mentor with multiple Healthcare Incubation Centers in USA: Dallas, Chicago, Los Angeles.
Farid Hilal
Head – Canada | Toronto, Canada
25+ Years Business & Sales Management Experience. Founder of multiple Small Businesses in Telecom, Media & Advertising. Managing Director/Regional Vice President for multiple Telecom Vendors Decades of experience in Telecom, Mobile Applications, Microfinancing, Banking Technology. Experience across Canada, Middle East, Africa & Asia.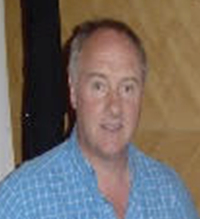 Brian McDonagh
Head –Ireland | Dublin, Ireland
30+ Years Business & Sales Management Experience. Senior Sales & Management positions in Bank of Ireland, General Electric, Logica, Tektronix, Intel
Startups – Eagna (Dublin), M.E. Enterprises (Dubai). Has managed large EMEA Sales & Operations teams with $100M+ Revenues
Extensive experience of Mobile Phone technology, Microfinancing services, Telecoms
Dong-jin KIM
Head – East Asia (Korea, Japan, China) | Seoul, South Korea
20+ years of experience in the electronics industry across the Middle East, India, South America. 10+ years of experience in Medical Devices and Bioindustry. He holds the official title of technology appraiser of Government of Korea in Bio, Medical, Telecommunications & SME departments. Alumni of Korea University and Seoul National University
Claude Baltes
Regional Head | Phuket, Thailand
Claude has 25 years of experience in mainly the luxury international hotel industry and property development in Malaysia, Indonesia, and Thailand. Based in Phuket, Claude oversees the management of the Best Western Plus The Beachfront Condotel and leads the development of other projects. In his additional role of the Honorary Consul of the Grand Duchy of Luxembourg in Phuket, Baltes is well connected in a broad variety of industries.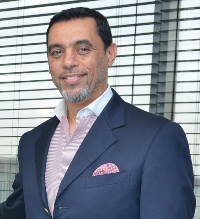 Tarek Khalifa
Head – UAE & Egypt | Dubai, UAE
25+ years business leadership experience covering MENA & Mediterranean regions. Regional Director of global technology & cybersecurity leaders, with vast cross industry knowhow. Vast experience in turning around struggling regional operations and business units. Proven Board & CEO level advisor for mergers, acquisitions, and seeding funding for startups.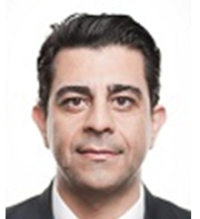 Fadi Deek
Director – Deal Sourcing | Vancouver, Canada
With over 20 years of global experience with Boeing International Corp (Dubai, UAE), Boeing Canada, Cisco and Oracle, Fadi is ardent about strategic alignment and industry collaborations in order to create added value to business ventures. Fadi has been primarily focused on Tech and Innovation, working alongside other executives from large corporations and Federal and Provincial Governments.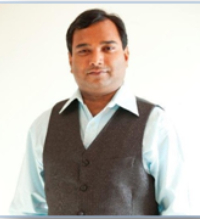 Dr Swadeep Srivastava
Deal Sourcing Analyst & Head – Healthcare Vertical, India | Delhi, India
Serial entrepreneur in the healthcare space, Dr Swadeep is deeply involved deeply with the healthcare startup ecosystem in India, mentoring & nurturing startups through his vast experience & expertise. He nurtured India's first 'Health Communications' company from scratch, scaled it & exited it to a NASDAQ listed global conglomerate.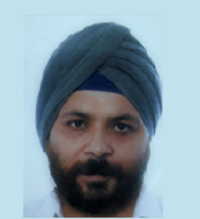 Chiranjiv Khurana
Deal Sourcing Analyst | Singapore
Successful serial entrepreneur based out of Singapore, Chiranjiv has a strong background of working in the tech and services industry.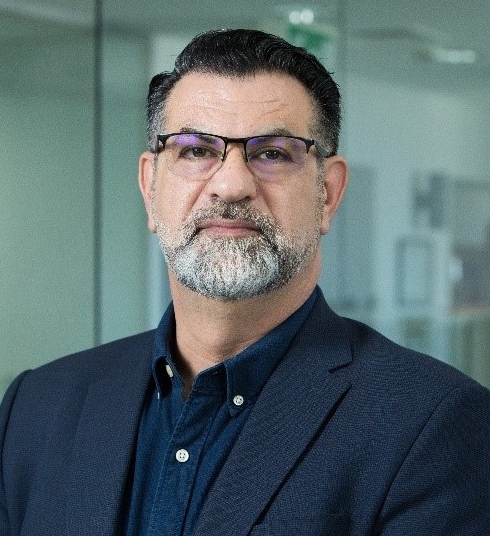 Gaby Seikaly
Deal Sourcing Analyst | UAE
30+ years in the hospitality industry across the MENA region. Owner and founder of travel & tourism companies.  Currently serving as the president and board member of the World of DMCs network of international destination management companies in over 40 countries. 27 years of experience as a member of the Society of Incentive Travel Executives association, linking him to over 2000 hospitality professionals in 90 countries.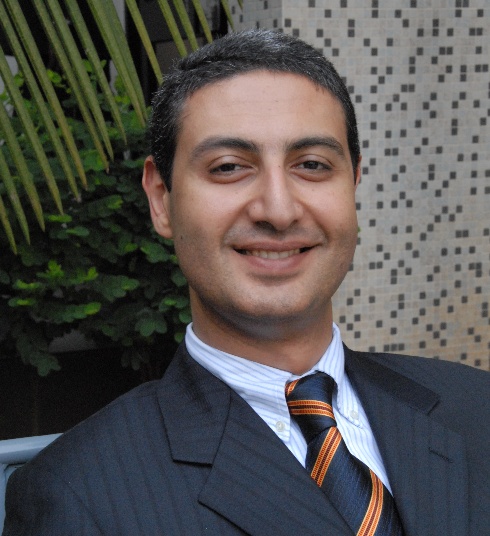 Mostafa Younes
Head- New Zealand | Auckland
25+ years of business development, marketing and management experience that extends across the Middle East, Africa, and Asia Pacific regions. Founder of multiple small businesses in the ICT and food industries. Mostafa has assumed several executive roles across different blue chip ICT organisations
Raj Pahuja
Head – Legal | London, UK
Raj is an international corporate and commercial lawyer with over 20 years of experience. Raj works across a variety of sectors and has particular experience in cross border M&A. Raj is qualified in England & Wales and New York.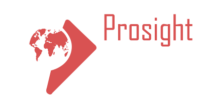 Helping entrepreneurs find strategic investors for growth, or buyers for exit from fifteen plus geographies globally.
©2020 Prosight Partners. All Rights Reserved.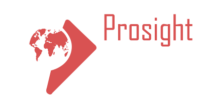 Helping entrepreneurs find strategic investors for growth, or buyers for exit from fifteen plus geographies globally.
©2020 Prosight Partners. All Rights Reserved.